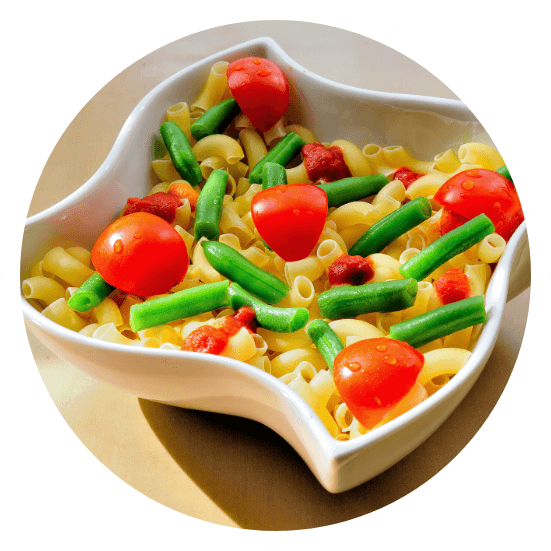 About Us
PPH Okruszek Tomasz Jarosiński is a family company that has existed since 1989. Its founder is Tomasz Jarosiński who has been watching over the development of the company for over 30 years. From the beginning, we thought about producing cheap and tasty products. We are one of producers of products in our area. In our offer you will find pasta, breadsticks, puffs, crisps and wafers. We specialise in the production of own brands and commissioned production. The basic assumption of the company is reliable execution of orders, taking into account the recipient's conditions such as: high quality of delivered goods, price, and delivery time. We are a modern company that meets European standards. The use of new technologies, high-class production lines, raw materials from renowned companies and many years of experience allow us to produce products of the highest quality.

PELLET FOR SNACKS
We are also a producer of various shapes and specifications of food pellets. Our pellets can contain wheat, potatoes or a mixture of wheat and potato. We specialise in the production of own brands and commissioned production.
PASTA
The attribute of our pasta is, not only various forms, but its production using the leading machines from Italian producers. Thanks to the experience gained in the production of pasta, high qualifications of personnel, we are able to meet the expectations of current and future
BREADSTICKS
I think all of us has tried breadsticks. However, not everyone had the pleasure to taste a combination of salt, poppy seeds or sesame with a perfectly baked and crunchy breadstick. Try it today!
PUFFS
The best snacks delivered to you. The remarkable shapes and aromatic distinctive taste will please every palate.
CRISPS
The best snack for the little ones. Soft and crunchy crisps can accompany you wherever you are.
WHEAT-RICE WAFERS
They have many nutritional values. You can replace the daily bread with them without worries. Thanks to the simple packaging, you can always have them nearby. At home, at work and on the go!
CONTACT US
Przedsiębiorstwo Produkcyjno-Handlowe "Okruszek"
08-442 Rogozino, ul. Wspólna 18, Masovia Voivodeship
tel. 024 263-79-59 / 024 263-79-38 / 024 263-52-31
fax. 024 263-74-23
e-mail: okruszek@okruszek.pl